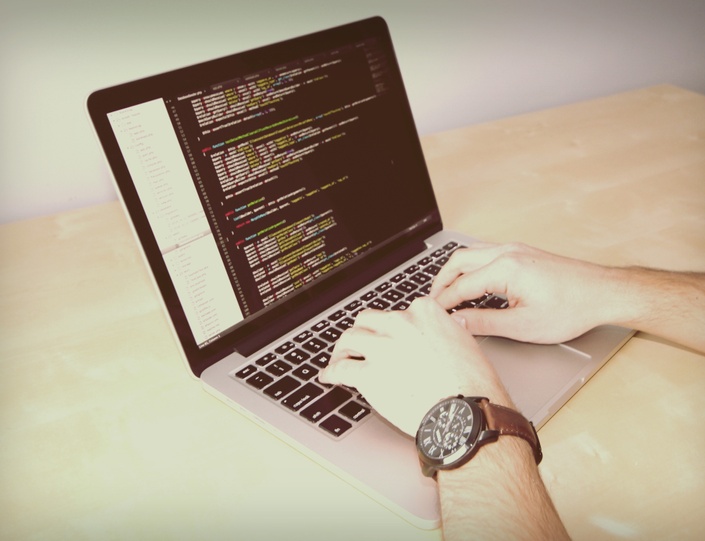 Full Stack ASP.Net Core Web Developer Coding Bootcamp - Live
It is an intensive 12-week full day coding bootcamp that teaches how to code great tech products.
Watch Promo
Start Coding Now
Hey! have you got fed up of hunting the job or want to become a freelance developer or have a product idea and want to code to make it live and become an entrepreneur just in 12 weeks?
Come and build your carer or business with us!. It is for those enthusiastic, who wants to become a web developer in the world of Microsoft.
For Live Online Bootcamp: 08AM to 10AM (Sessions will be through Goto Meeting)
Prerequisites For Phase I (Starting On 13th January,2020): You should know how to use computer. That's it!

Prerequisites For Phase II (Starting On 16th March,2020) : You should have better understanding for Phase-I


Coding Highlight :
Phase - I (New Batch Starting On 13th January,2020)
Module 1 - MS SQL Server 2017 : Learn MS SQL with real time data base designing techniques, Joins, SPs, Functions, Views, Transactions, Triggers and lot more.
Module 2 - C#.Net Core 3.0 : C# Programming with .Net Framework, ,Net Core And .Net Standard Libraries. Implement Inheritance, Runtime Polymorphism, dlls, Generic Collections withLINQ.
Module 3 - Entity Framework Core 3.0 Code First Approach : Everything you need to know about EF Core 3.0 Code First Approach With Class Design Techniques Using 3 Layered Approach and .Net Standard Library
Module 4 - Basics Of Web Development : Getting Started With HTML5,Various Tags,Working With Form,Cascading Style Sheets (CSS), Selectors In CSS, JavaScript, TypeScript On Visual Studio, Programming in JS, Various Events, Stand Alone Object/s And JSON, OOPs Concepts In JavaScript, JQuery, Selectors, JQuery Based Ajax Calls
Module 5 - ASP.Net Core 3.0 MVC : Web development with ASP.NET Core MVC using Dependency Injections And Identity Server For Authentication And Authorization...
Module 6 - Live Project On ASP.Net Core 3.0 : EF Core 3.0 Code First With Repository Pattern & ASP.Net Core 3.0 MVC with Iterator, MVVM, DI Pattern Finally Identity Server For Security.
Phase - II (Starting On 16th March,2020)
Module 7 - ASP.Net Core 3.0 Web API : Introduction To ASP.Net Core 3.0 Web APIs, Implementing And Consuming First Web API, CRUD Operations With Entity Framework, Enhancing CRUD Operations using HttpMessageHandler, IHttpActionResult, Action Filters And Routing, Exception Handling, ASP.Net Identity Security In Web API..
Module 8 - Angular 9: TypeScript, Angular-CLI and Angular Components, project structure, Angular Components, Advanced Components,Data projection, Providers, Dependency Injection, Observables,HttpClient, Http requests (GET, PUT, POST), Configuring headers, Interceptors, Progress events, Angular Router, Angular Modules, directives and Pipes, Angular Forms, State management with ngRx.
Module 9 - Your Product Idea : It's your turn to implement your product idea with any online payment gateway integration and our full support using all of the above technologies that you have coded. Finally, we will host it in our Live Environments for you with one full year free support,
Meet Our Students:
Click Here For More Google Reviews

For more details WhatsApp me: Click Here (+91 9676 010101)

Venue: ManzoorTheTrainer, 5/6, 2-48/5/6 2nd Floor, Lorven, Above Reliance Smart, Near Gachibowli 'X' Road Hyderabad, Telangana 500032.